Fatal Bonds is announced
We are proud to announce our next larp, Fatal Bonds.
Fatal Bonds is a Nordic-style larp. The scenario is a noir-inspired family drama set in an unnamed city in history-adjacent America during the late 1940s, and will run from April 2nd-April 4th, 2021 at the St. Regis Hotel in Houston, Texas.
It designed to have 30-40 players, all of whom have been invited to, or who are participating in, the society wedding of the decade between two families who have long been at odds with one another.
Read more on the event website: www.journeysandtales.net/fb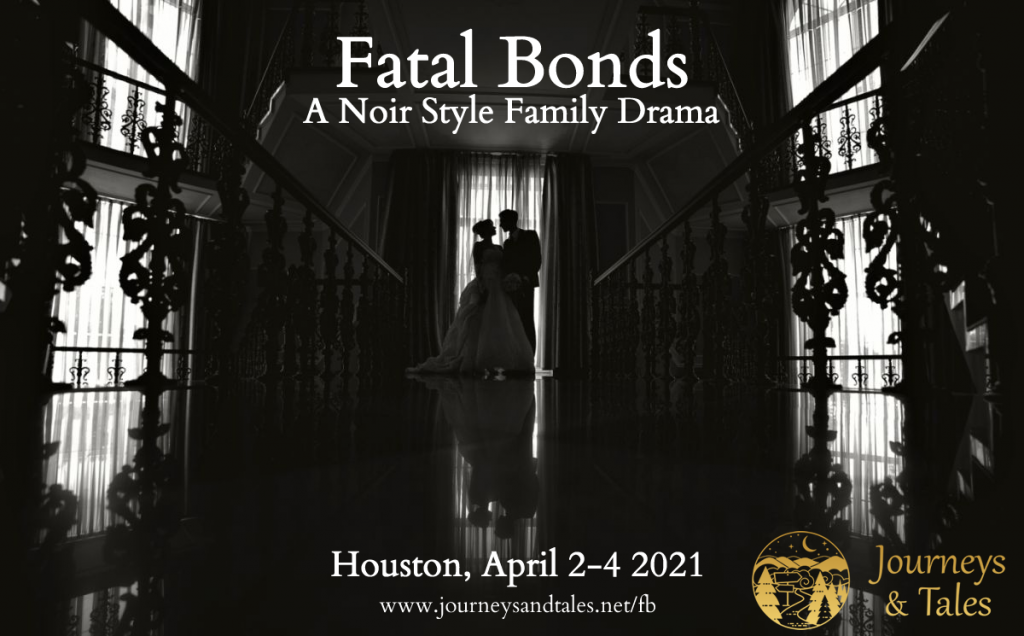 About Journeys & Tales
Journeys & Tales LLC is a larp production company formed in 2019, with the express goal of creating Nordic Style larp events focused on Adventure, Excitement, and a high Commitment level to delivering an impactful and meaningful experience.
We believe that larp is a media, hobby and way of storytelling that can create experiences and memories like few others in life, and we welcome you to take a look at our site, to learn more about us.
We create games and scenarios that are generally heavily focused on story telling, light rules, heavy consent mechanics and jointly lifting and creating the best experience for all players and organizers.
"Tales are as much the necessary fabric of our lives as our bodies are."
– Robin McKinley, The Outlaws of Sherwood